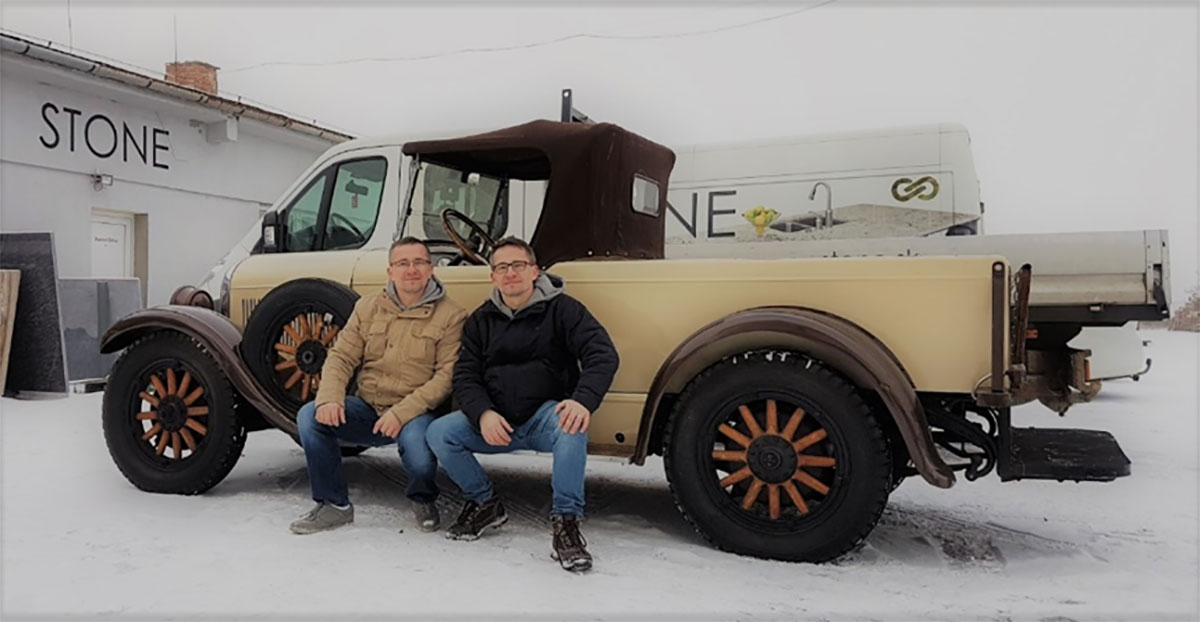 Begining
After years of gaining experience in USA, we moved back to our homeland and decided to take advantage from our experience.  We opened a stonework company, specializing in natural and technical stone products for interior architecture in highest level of craftsmanship. From a small start-up business, we have gradually expanded to create a company with workshop and showroom on the area of 3600 m2, with more than 10,000 m2 of material ready on stock.
Individual and professional approach
Our company is one of the leaders in its industry in Slovakia. We cooperate with architects, designers, kitchen studios, construction companies, and retail customers. We operate in Slovakia, Czech Republic, Austria, Germany and other countries of European Union. Our highly qualified and skilled team has the opportunity to create products of the highest quality using the latest technologies, such as CNC water jet, polishing machines and other special CNC stone working machines.
Innovations
The company's vision is to constantly improve. We follow current trends, selecting best materials for you and choosing the best system processing to meet your requirements. We try to listen not only to our customers, but also to our colleagues and suppliers, who expand our knowledge and move us forward. Meanwhile our company undergone changes technologically and systematically that have already seen several successes. In the section of blog posts or through posts on social network we try to bring you closer to our realizations and offer you various possibilities, ideas, trends and inspirations. Become our fan, follow us on Facebook and Instagram, and join our little world of stone.