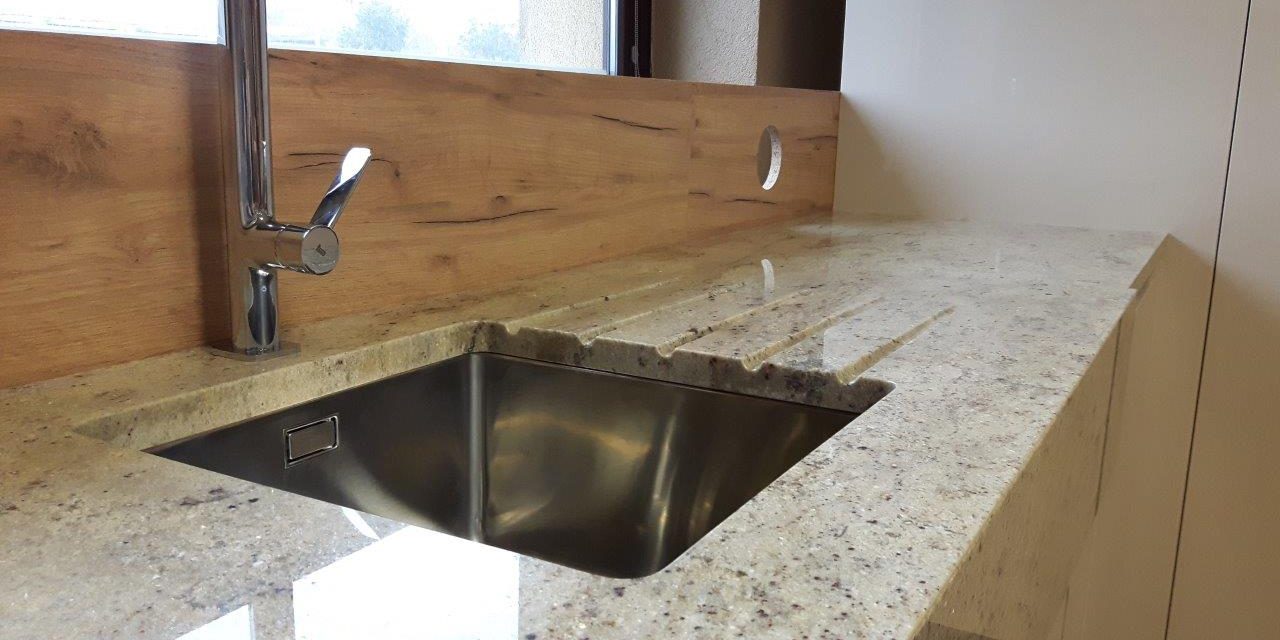 We recently wrote on the topic of planning a practical kitchen on our blog, today we will advise you on the sink.
Today's world of kitchen sinks already offers us more types of sinks than in the past, but most often we encounter two types, namely sinks mounted from the top and sinks mounted from the bottom of the granite worktop.
Bottom-mounted sinks were rarely used in kitchens because they initially far outnumbered their predecessors. At present, the prices of both are more or less balanced, so let's take a closer look at their comparison, advantages and disadvantages of their installation.
Top-mounted sinks, so-called loaded –
Classic sinks with a frame around the sink protruding above the porch of the worktop. With their design and purpose, they offer what is expected of them. A slightly wider selection of sinks and slightly lower prices are decisive factors for many. Perhaps a small obstacle may be that maintenance around the protruding frame is more difficult compared to sinks mounted from below.
Advantages – simple and less expensive installation, wider selection of sinks
Disadvantages – less work surface, poorer maintenance of the worktop around the sink,
Bottom mounted sinks –
sinks whose horizontal frame of the sink is mounted from the bottom of the worktop, therefore the frame is not visible. It does not interfere and with its way of mounting it adds a few centimeters to the work surface. A big plus, even often a decisive factor in its selection is the fact that any crumbs can be easily swept from the worktop into the sink. With this choice of sink, we have the option of having a drip surface made, or drip grooves milled into a granite slab, from which water flows directly into the sink. If you don't like the look of the grooves or the slope surface, you can choose a sink with a drip surface inside the sink in the menu.
Advantages – more work surface, easy maintenance of the worktop, does not disturb the appearance of the granite countertop, the possibility of creating an additional drip position / grooves
Disadvantages – more expensive installation
A novelty on our market for several years now are sinks mounted in a plane, perhaps about them next time.
Offer of sinks from Blanco http://www.blanco.sk/
In the photos below, the sinks on our latest realizations are mentioned.